Skip to Content
Managed IT Services & Software for Creative Agencies
As a creative professional, you depend on your industry expertise to ensure you deliver the best possible products and services to your clients. DFW MSP understands the universal importance of professional expertise, paired with the latest commercial solutions to client needs. Our company applies those principles to IT services specifically for clients working in creative services in Dallas-Fort Worth and surrounding areas. We have ample experience and proficiency in industry-specific software packages, such as Aperture, Final Cut, Adobe Creative Cloud, and Workamajig. Our team combines our knowledge with hyper-vigilance in support requests' time-sensitive nature. Creative agencies let us apply our extensive, decades-long Apple Macintosh machine support and our ability to integrate These systems with Linux and Windows servers, which is critical to our success. We can install and support high-speed networking and secure these systems to help you accelerate your creative business's growth.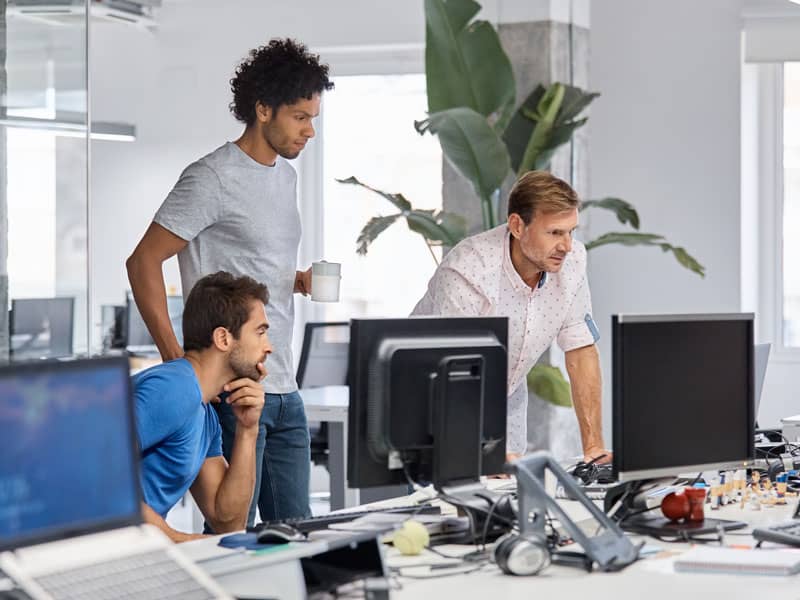 Support & Solutions to Propel Your Creative Company
DFW MSP has been serving clients in various industries since 2002. Our decades of comprehensive experience in networking, applications, and hardware have made us a premium resource for clients to manage their IT systems. Whether you need to secure clear and reliable communication, install new software on your staff's computers and other devices, or ensure your network stays protected from unauthorized users and malware, we have exceptional solutions. Our team of technological experts can set up your phone, video, and other communication methods through your internet connection. This option is cost-effective and lets you make calls and messages easily through your existing connection. We also have an eProActive managed service plan to put your IT management in our capable hands and save on other services we offer. Our networking, software, and IT system products and services cover a wide array of commercial needs, from supplemental repairs and installations to secure and easily accessible Word®, PowerPoint®, and other applications through Microsoft 365 packages.
Count on Security & Convenience With DFW MSP
Reliable IT management and assistance are available throughout the metropolitan area and surrounding communities, such as Frisco, Addison, Plano, and Richardson. DFW MSP puts our clients' needs at the forefront of our services, ensuring better security and dependable system performance at various creative agencies. Let our extensive IT experience and up-to-date knowledge of the latest technologies and solutions work in your favor and keep your company ahead of our competitors.